Look how sexy Trashanova looks as he corner peeks with those brooding eyes and carefully tousled hair.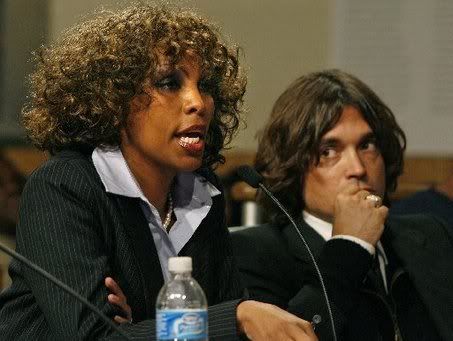 What is that bling on his finger? It's certainly not a wedding ring and he dropped out of LSU after a year to become BFFs with Lenny Kravitz.

On another note, doesn't Veronica White look frighteningly like Whitney Houston with that 'do?